Stronger Towns, Better Places, Brighter Futures
Our Mission is to assure that Crawford County, IL is open for business. Promoting new business startups as well as assisting in the retention and expansion of existing businesses. Working to create a business-friendly environment in Crawford County

Welcome to Crawford County
Home to innovation, three Fortune 300 companies, and thriving communities where opportunities abound.
The board of directors of the Crawford County Development Association (CCDA) includes agriculture, banking, education, business, Fortune 500 companies, and government officials. Our goal is economic development in Crawford County.
By supporting our outstanding existing businesses in their expansion plans and needs, dealing alongside new businesses development, infrastructure and relocation, and supporting business growth in Crawford County.
Crawford County is a great place to reside, work, and raise a family; a friendly place to call home! We invite you to join one of our companies and communities to learn more about what makes Crawford county an anomaly in Southeastern Illinois; a community with a rich heritage and features an even brighter future on the horizon.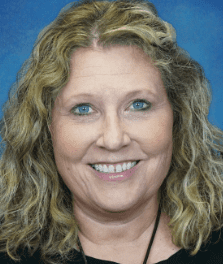 Programs, Initiatives and Resources
We, at Crawford County Development Association, are passionate about bettering our local community and the businesses that operate within it.
If you are looking for more information on Crawford County and the resources available to the public, view the links listed below, or look up external resources. To download pertinent documents, see the list.
Crawford County, Where Unique Lives
Did you know? Established in 1816, Crawford County is a treasure trove of hidden gems, history, and unique people, places, and things you won't find anywhere else!
The county is home to author James Jones (The Thin Red Line, Some Came Running and From Here to Eternity); Meyers Leonard, NBA player; Perry Graves, first All-American football player for the University of Illinois; and Robert Brubaker, Gunsmoke actor; among others.
Buried deep within Crawford County history you'll find fun facts like that, in 1821 Palestine
(the state's oldest town established in 1811) once had the most popular land grant office in the state! This office was used to purchase the first plot that would later become the nucleus of the City of Chicago.
Robinson is the original home of the Heath Candy Bar. It started in 1914 when L.S. Heath purchased a confectionary in the town square and eventually started producing the toffee bar in 1928. The candy company continued to grow and was acquired in 1989 by Leaf, who was in turn acquired by Hershey in 1996 where the Heath Bar is still made today. The Heath Museum on Robinson's town square is a great place to visit and take in the history, memorabilia, and fresh Heath bars of the town's legacy candy. https://www.theheathmuseum.com/shop
Robinson now plays host to the Heath Harvest Festival celebrating the candy bar's legacy, complete with full-sized candy from the Hershey factory distributed from a float during the festival's parade – a real crowd pleaser! https://www.heathharvestfest.com/
The same fall weekend of the Harvest Festival, tourists and residents alike can enjoy downstate Illinois' most widely sought Wines and Arts Festival. Sponsored by the Palestine Development Association, the festival features regional wineries and artists showcasing and selling their unique blends and artistic creations. https://palestinewinefest.com/
Other unique local sites include
Let us go forward in this battle fortified by conviction that those who labour in the service of a great and good cause will never fail.
Whats Happening in Crawford County
It's often said of small communities that there isn't enough to do there. That couldn't be more wrong here! In Crawford County, there are opportunities everywhere year round. We're also uniquely positioned where in the time it takes to commute across a city – you can be at any number of large cities where amenities and entertainment abound! Crawford County is two hours from Indianapolis and St. Louis, and short train ride or car trip to Chicago and Nashville. Robinson features a local movie theater with all the latest new releases, festivals, parades and live music throughout the year and summer, and access to the arts through concerts, plays, classes, and more!
Frequently Asked Questions
Search through our most frequent questions
Don't hesitate to reach out and either give us a call or send over a message if you don't find your exact question above. We are looking forward to hearing from you.