Leadership Crawford County
Leadership Crawford County is an 8-Session community leader development program founded by the Crawford County Development Association in Robinson, Illinois. The program has been operating successfully for over two decades. Leaders in this program have the power to effect positive change in their communities and develop leadership skills through professionally-facilitated training.  
Participants engage in monthly learning events, ride-a-longs with local law enforcement, team building events, volunteer and community projects, and engagement with local businesses and board sessions aimed at helping them learn more about issues that affect their home region and the people they lead. The experience ends with a graduation ceremony where participants are recognized for their work, empowering them to share their growth as engaged leaders. 
Information, Application & Session Guide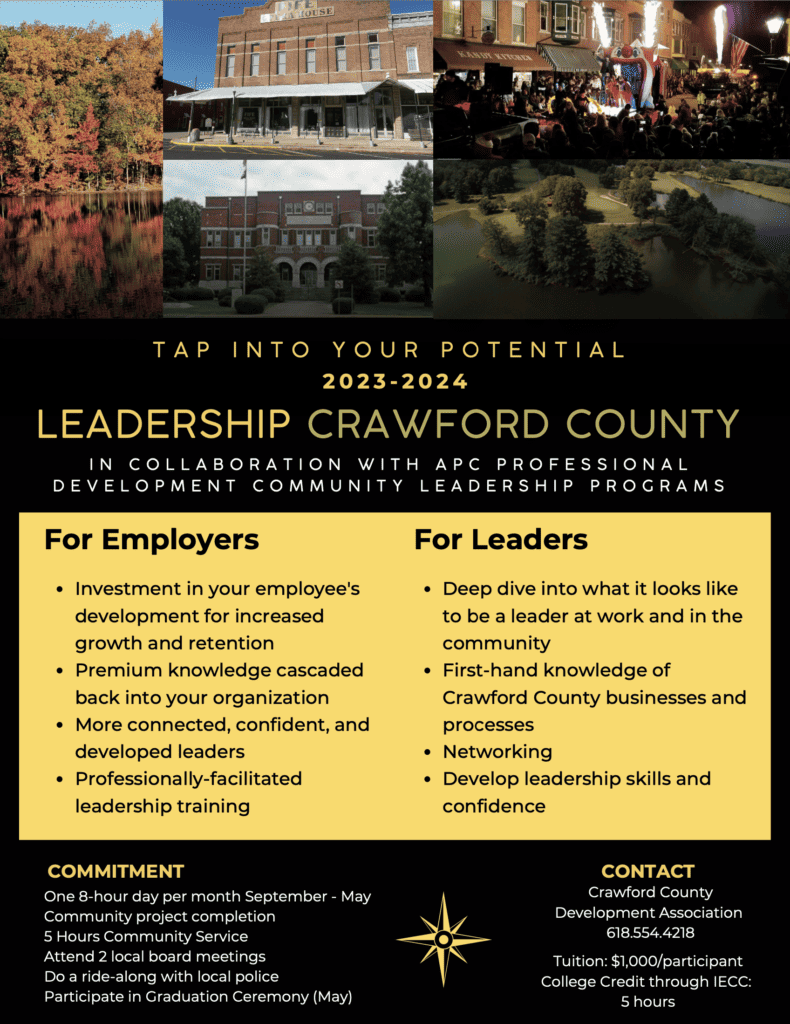 Powered by Midland Institute for Entrepreneurship, Crawford County businesses and community partners team up with area schools to create project-based experiences for students by providing funding, expertise, meeting space, business tours, and one-on-one mentoring.
Students visit area businesses, learn from guest speakers, participate in a class business, write business plans, and start and operate their own businesses. Business concepts learned through the experiential CEO class are critical; the 21st century skills of problem-solving, teamwork, self-motivation, responsibility, higher-order thinking, communication, and inquiry are at the heart of a student's development throughout the course.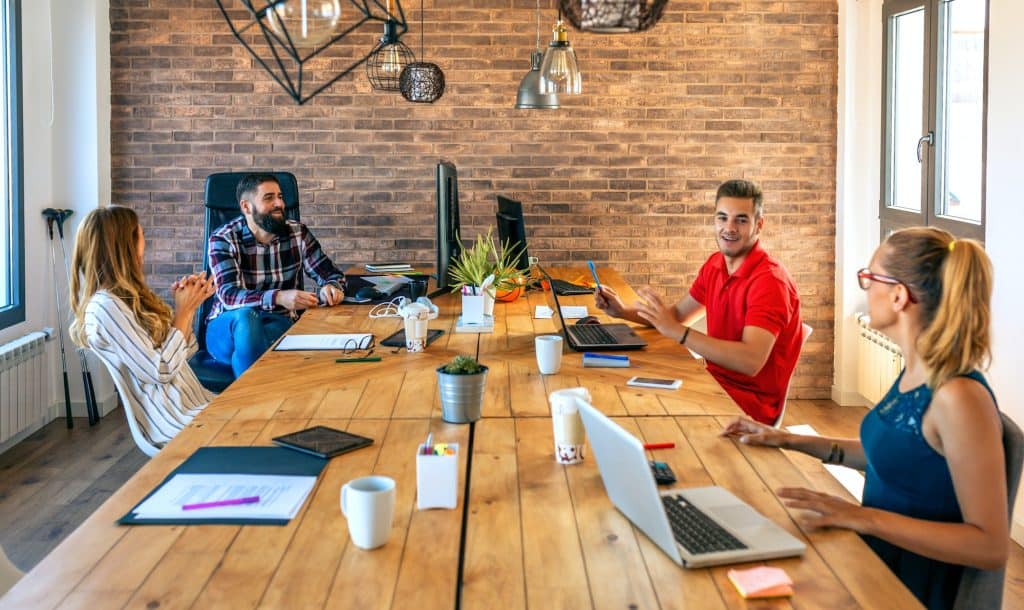 Nestled in a beautiful country setting, Lincoln Trail College is a two-year, coeducational, comprehensive, public community college offering a full spectrum of transfer, occupational, continuing education, and community service programs since 1969. The roughly 1,000-student campus is one of four in the Illinois Eastern Community Colleges network and is consistently named one of the top community colleges in Illinois and a welcoming place for students young and old to receive a quality education.
Community School Districts
Crawford County is dedicated to providing quality education for all of our students in a safe, supportive learning environment that encourages academic excellence and personal growth. Crawford County is home to four K-12 community school districts that each strive to foster an atmosphere of respect and collaboration between staff, parents, teachers, administrators, and community members.
In small communities like ours, we understand roots. There's no more important decision than where you choose to grow your family, your company and your future. Whether you're an individual weighing where you want to raise your kids, or an employer looking for a home where you'll be able to attract and retain great employees, we want you to know that every young person in Crawford county is important to us. That's why local donors have endowed foundations in the county with millions of dollars that we use to provide exceptional opportunities to students every year and to do it without burdening them with a lifetime of student loan debt.
University of Illinois Extension
Crawford County is home to a local University of Illinois Extension office which partners with local businesses and families to provide education and services that develop sustainable practices for natural areas, agricultural lands, home landscapes, and community spaces. Their programs like 4-H Youth Development, Nutrition and Wellness Education, as well as many others also help address critical issues like financial literacy, health management, and family wellness. Illinois Extension and our partners are committed to supporting Illinois at its most vulnerable level—individual families.
If you do not see the information you are looking for, or would just like to reach out and schedule a call or a meeting with us, please send us an email.

Chambers of Commerce & Development